Facial Perfection Achieved Painlessly … Seriously!
November 12, 2019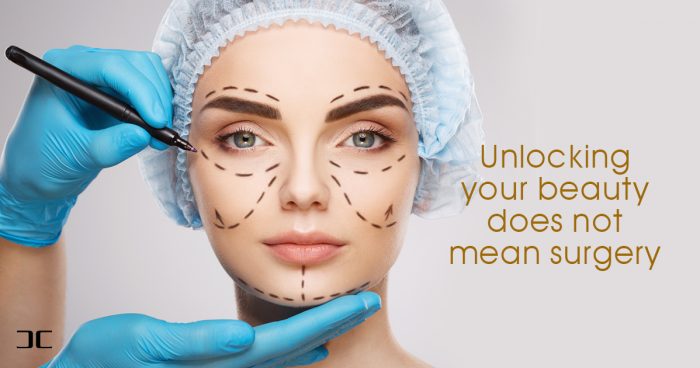 When it comes to transforming your face to perfection, the day of "minimal discomfort, maximum gain" has arrived. New amazing technologies coupled with the consummate skills of your doctor now offer effective solutions to attain facial perfection without the need for heroic surgery, unbearable pain, nasty complications and prolonged downtime.
However, it is all to get easy to get lost in the current maze of hyped-up treatments claiming to achieve miracles. Let our experienced Medical Director, Dr Chin Yee Choong, a Key Opinion Leader in the local medical aesthetic scene, guide you through some of the most popular and effective treatments offered at DermClear that has helped many achieve their desired looks without going under the knife and without any sight of blood. So,
1. Instead of a surgical brow lift…
Regain beautiful alert eyes, the windows of your soul, by lifting your upper face with microBotox, Ultherapy (ultrasound therapy), fillers or a combination of the three.
2. Instead of surgical eye bag / tear trough removal…
Rejuvenate tired-looking eyes with monofilament threads placed in under-eye fat pads and tear troughs that support and increase collagen synthesis in the area.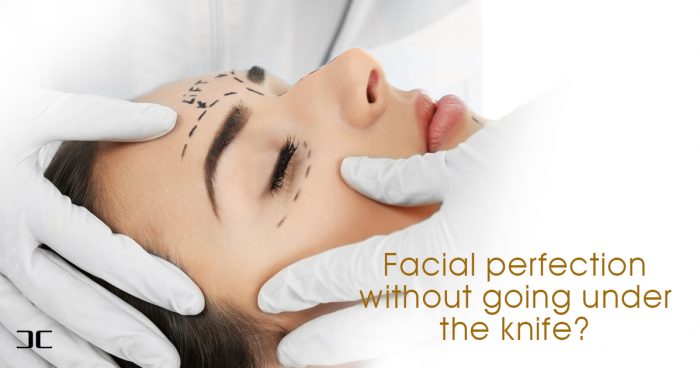 3. Instead of a surgical mid-face lift…
Regain youthful V-shaped dimensions with invisible threads placed at strategic points to reposition facial fat pads and lift sagging skin.
4. Instead of a silicone nose implant…
Lift a flat nose with double-cog threads at the bridge or columella of your nose to add height and shape. This method lasts longer than nose fillers and will not result in negative long-term effects like broadening of the nose bridge.
5. Instead of breaking your jaw to reshape it (ouch)…
Reshape it with a combination of Poly-L-Lactic acid-based Happy Lift™ from Europe and PDO lifting threads from Korea for powerful and longer-lasting results.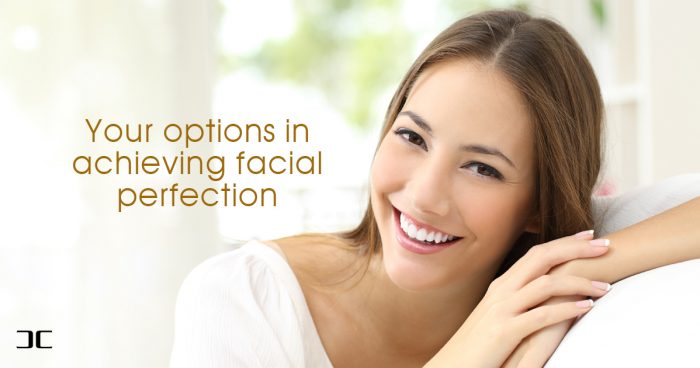 6. Revolumize your forehead…
Turn back time with a soft filler for a fuller, smoother forehead, a perfect complement to Botox to reverse that bothered, aged, frowny look.
7. Revolumize your cheeks…
Fill up sunken cheeks and uplift droopy corners of the mouth and restore the "V" to your face. Afterall, "V" is for Victory.
8. Restore a receding chin…
Re-balance your lower facial features with fillers to add volume and definition to a regressing chin due to bone resorption from the ageing process. This simple technique also stretches out excess skin under the chin to reduce the appearance of a double-chin.
Interested to learn more of how non-surgical techniques can be tailored to help you achieve your desired looks? Call us now at 6356 5005 to set an appointment for a totally non-obligatory consultation.