Tighten, Tone & Lift Your Skin With Body Skin Tightening Treatments!
September 7, 2020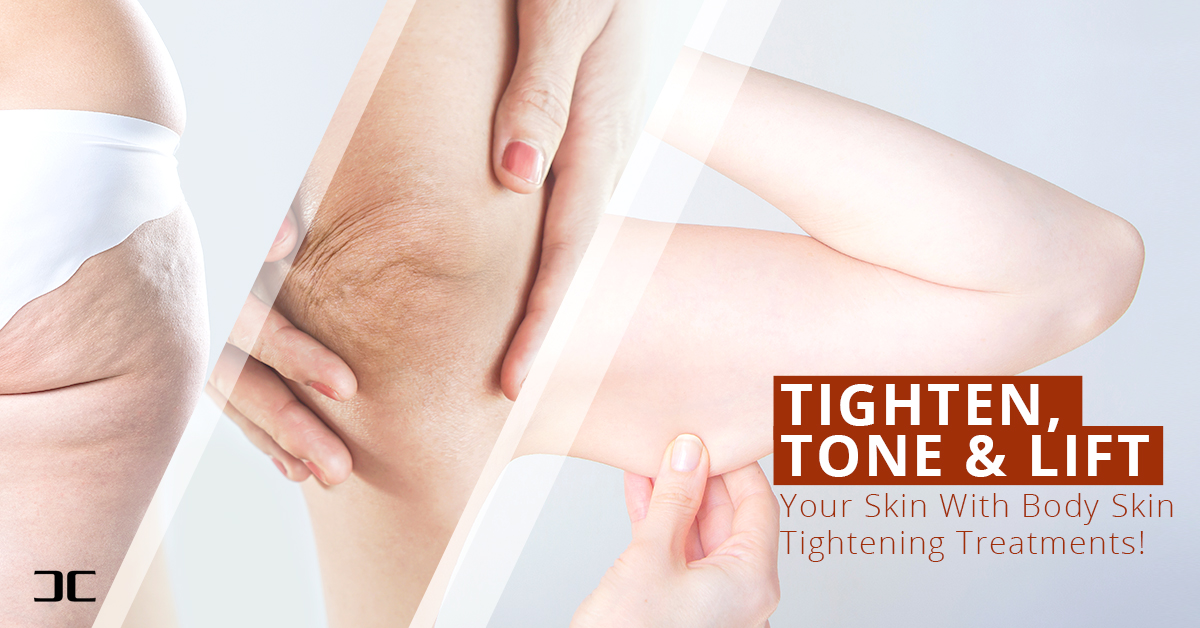 Let's face it, ageing is inevitable and anti-ageing procedures for your face are now standard issue, but when it comes to looking younger, often the ignored body parts that are equally exposed and of which you may be unaware of become the tell-tale signs of ageing in plain sight. Wrinkled knee caps, flabby jiggly upper arms, saggy inner thighs, droopy buttocks that may go unnoticed by you, unfortunately, are quick to show the signs of time. In some instances, sagging/loose skin due to weight loss or post-pregnancy also becomes an uncomfortable change that might leave you frustrated. And contrary to common belief doing away with loose skin or avoiding it altogether requires a much more sophisticated and effective approach than just solely relying on dieting, exercising, and applying body creams or oils. But don't give up just yet, as non-invasive treatments become more advanced, DermClear offers 3 non-surgical Body Skin Tightening procedures that require minimal downtime and target these problem spots to halt the march of time. Read on to find out more about these procedures and how in the hands of a skilled practitioner they can boost the production of collagen and elastin to help your skin stay firm, plump, and toned.
1. Ultherapy
For tightening the skin around the neck and chest area to gain a natural, rejuvenated look.
Ultherapy helps safely regenerate your skin to its original tight and radiant state without surgery. It uses ultrasound energy to stimulate the growth of new and existing collagen by using the body's regenerative reaction to gradually and gently lift the skin on the neck. Ultherapy provides natural-looking and long-term results and is an effective and excellent alternative for patients who are not inclined to undergo the traditional surgical option.
2. Radiofrequency
For tightening sagging tummy, flabby arms and thighs to gain a smooth, supple look.
A relatively gentler way to tighten the skin, Radiofrequency (RF) known as the collagen booster helps give you the ideal shape you want while keeping your skin supple. RF uses frequency or wavelengths as energy to heat the dermis without damaging the top layer of the skin to stimulate new collagen growth, elastin production, and encourage cell turnover. Moreover, the procedure only requires 30-60 minutes and requires no downtime. With effects that can last up to 12 months, RF helps create firm, toned, and youthful-looking skin and offers optimal results within a few sessions.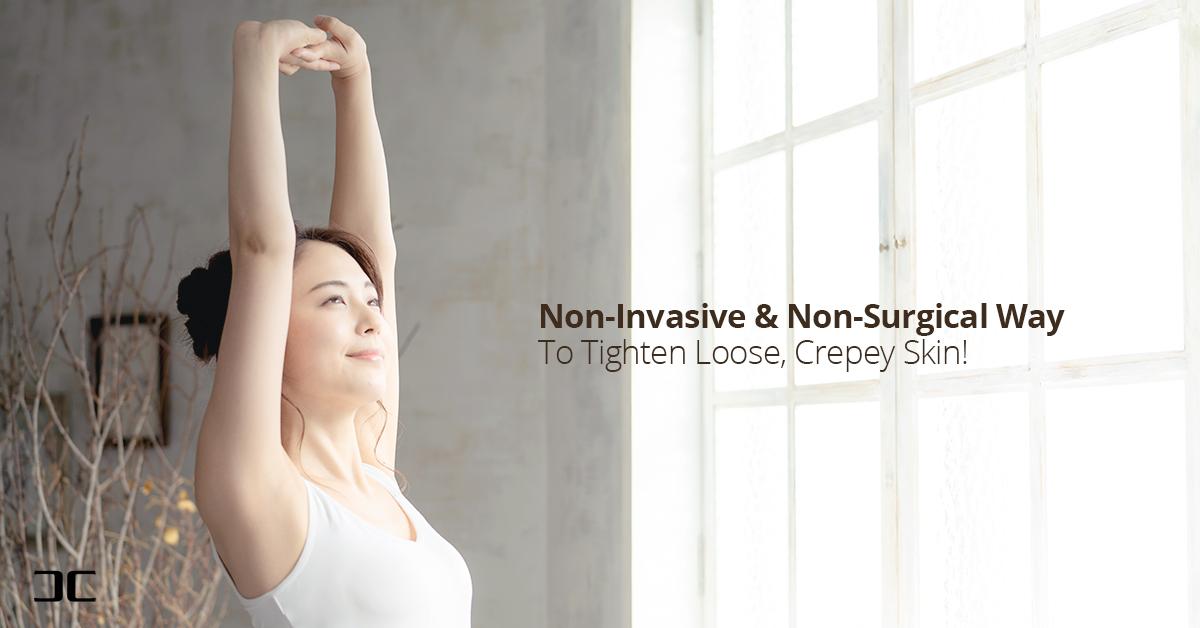 3. High Intensity Focused Ultrasound
For tightening saggy inner thighs, wrinkled knee caps, elbows, and droopy buttocks to gain overall skin tone, improved elasticity and brightness.
High Intensity Focused Ultrasound (HIFU) has become an increasingly popular and viable procedure to achieve skin tightening and getting rid of wrinkly, crepey skin. HIFU uses ultrasound energy to heat the tissue beneath the surface of the skin to stimulate the production of more collagen and elastin fibres consequently improving the texture and reducing sagging of the skin. HIFU effectively targets tricky to maintain or disguise areas such as knee caps and elbows.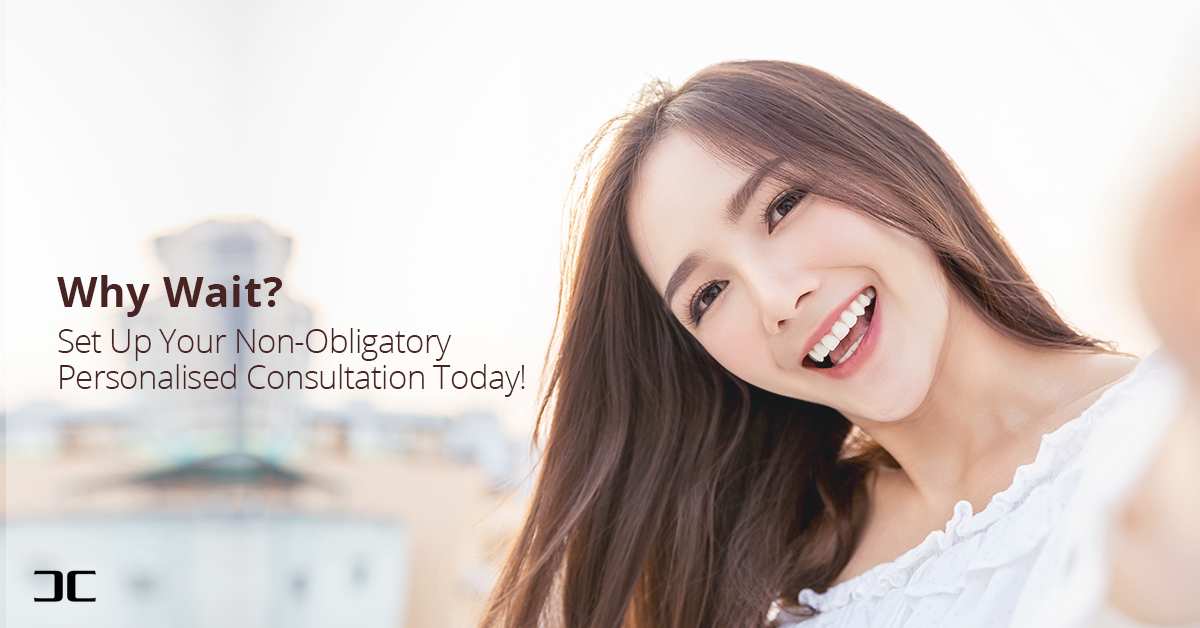 As the treatments vary in suitability, DermClear's Medical Director Dr Chin Yee Choong, a Key Opinion Leader in the local medical aesthetic scene having nearly 30 years of experience, has vast and extensive knowledge and understanding of these procedures. Dr Chin teamed up with the clinic's highly-skilled and dedicated staff helps you review your treatment options after discussing your needs, goals, skin condition and more. Call us at 6356 5005 or WhatsApp call/message us at 9366 8855 to set up your completely non-obligatory personalised in-depth consultation today.