6 Glowing Facial Features That Help You Have A Prosperous CNY!
January 18, 2021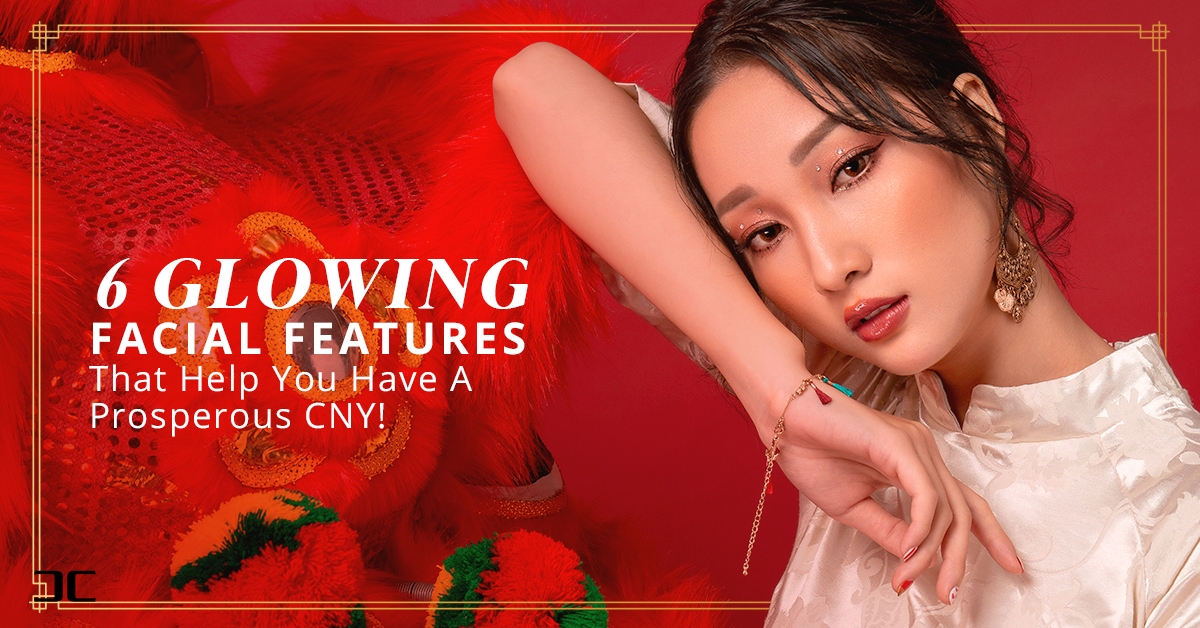 Chinese New Year celebrations are incomplete without having a glowing, radiant, and plump face. Not only is a naturally rosy skin immediately striking, drawing compliments, it also helps draw in good luck and portends a smooth and prosperous year ahead. As we get ready to sweep away the ill fortunes of the past year, why not take your preparations up a notch and sweep away your skincare woes like clogged pores, blemishes, and dull skin. A radiant facial complexion illuminates your entire being and attracts good health and fortune.
So today, we are featuring a range of in-demand aesthetic treatments that help refresh and rejuvenate your looks in time for the upcoming CNY celebrations. Administered skillfully and safely by our Medical Director, Dr Chin Yee Choong, having nearly 30 years of experience and being a key opinion leader in the field of aesthetics, these procedures target your skin concerns effectively and deliver the best-in-class results. Read on to find out more about all the facial features that help you have a more prosperous year and how here at DermClear, we can help you regain your inner natural radiant glow.
1. Well-Rounded, Smooth, and Fuller Forehead and Temple
The unwanted and confidence draining wrinkles, fine lines, blemishes, and worry lines on the forehead not only reveal the effects of age but can also be a hindrance between you and luck coming your way. A smooth, spot-free well-rounded fuller forehead and temple are believed to be auspicious and attract positive energy and a trouble-free year ahead. Two highly effective treatments that help target these problem areas and help you gain a clearer brighter complexion are:
a) Botox
"To smoothen out, get rid of signs of aging, and making the skin appear bright"
Administered expertly and meticulously by Dr Chin, when placed in strategic locations, the medical-grade Botox has the unmatched ability to tackle the unwanted frowns that appear between your eyebrows and as well as the forehead lines and crow's feet. It selectively weakens the muscles that cause the unflattering facial expressions to appear, allowing you to have a relaxed and stress-free glowing forehead. Taking merely 15 minutes to administer, this well-established procedure offers transformational lasting results within a mere 2 weeks.
b) Fillers
"For a well-rounded, fuller volumised appearance"
When the right amount and the correct fillers are injected expertly by Dr Chin, they add volume to the forehead and temple areas and help fill in static wrinkles. Dermal fillers assist your skin to achieve a plumper appearance and stimulate natural collagen production. With minimal bruising and side-effects, their benefits are evident immediately after the treatment and the results may last 6 months to a year.
2. Bright, Youthful, and Lifted Eyes
Apart from being the windows to your soul, bright eyes that appear lively and alert are indicators of intelligence, dynamism, and vitality. But since the eye region is the first to reveal the ravages of time on your face as it has thin skin, it's ideal to banish those marks as they make you appear stressed, tired, and defeated. Highlighted below are effective aesthetic treatments that brighten dull eyes and help you reclaim a more youthful, calm, and peaceful look.
a) Botox
"Reclaim lifted and brightened eye area"
Botox remains the undisputed king in erasing worry lines and lifting tired eyebrows that tend to droop as a result of gravity giving the eyes a slit-like sleepy look. Placed by the adept hands, Dr Chin uses the finest injection needle available for the procedure, ensuring that the procedure is near painless and with hardly any bruising after treatment.
b) Threadlifts
"Tighten loose skin for a youthful appearance"
A game-changing treatment that can only display the best results when performed by skillful hands, this specialised procedure is designed to reduce the appearance of lower eye bags and tighten loose skin. The dermal spring threads help strengthen the supportive layers of the skin, reduce protruding eye bag-fat, and increase dermal collagen. Made of fine microfilament Polydioxanone (PDO) absorbable threads, they get dissolved completely with time leaving you only with rejuvenated, bagless, and youthful-looking eyes.
c) Fillers
"Banish eye bags, dark eye circles, and tired look"
When performed by an experienced injector who knows the eye area anatomy well, fillers not only help diminish the hollows of the eyes caused by aging, and stress but in addition also address early eyebags. Precise placements of eye fillers can also help in reducing the dreaded "Panda eyes" and restore glowing, sparkling, and vibrant eyes.
3. Well-Formed, Balanced, and Smooth Nose Without any Spots and Pigmentation
As the most prominent part of the face, it is believed that the nose indicates a positive mental attitude, sound physical health, and luck for the upcoming new year. A clear, well-formed bright, and luminous nose without blemishes suggests a life of affluence and comfort. The two aesthetic treatments that help you attain such a nose are:
a) Threadlifts
"Lifted, hydrated, and well-defined nose"
A minimally invasive treatment and an ideal non-surgical solution, Threadlifts, when administered by the expert hands of Dr Chin, help achieve a better definition, slimmer nose bridge, and reduced width. The 100% bio-absorbable Polydioxanone (PDO) fine threads are placed along the nasal bridge to increase the nose bridge and tip while stimulating collagen production. They also provide a noticeable lift to the nose and eliminate the risk of "Avatar nose" or the broadening of the bridge after some time. With minimal swelling and bruising, the effects of a nose thread lift last for 1-2 years.
b) Fractional CO2 Laser
"Resurface to a scar-free and spot-free smoother nose"
Considered as the "gold-standard" of skin resurfacing procedures, Fractional CO2 Lasers provide an exceptionally safe and effective approach to treat skin pigmentation, discolouration as well as age spots, open pores, and uneven skin texture. The expert application of the laser creates microscopic 'wounds' within the targeted areas beneath the skin's outermost layer triggering the body's own natural production of new collagen and skin cells which in turn provides you with fresher, clearer, brighter, and even skin. So, this CNY, step out from the darkness cast by your scars, and pigmented skin and bask in the light of smoother, blemish-free skin.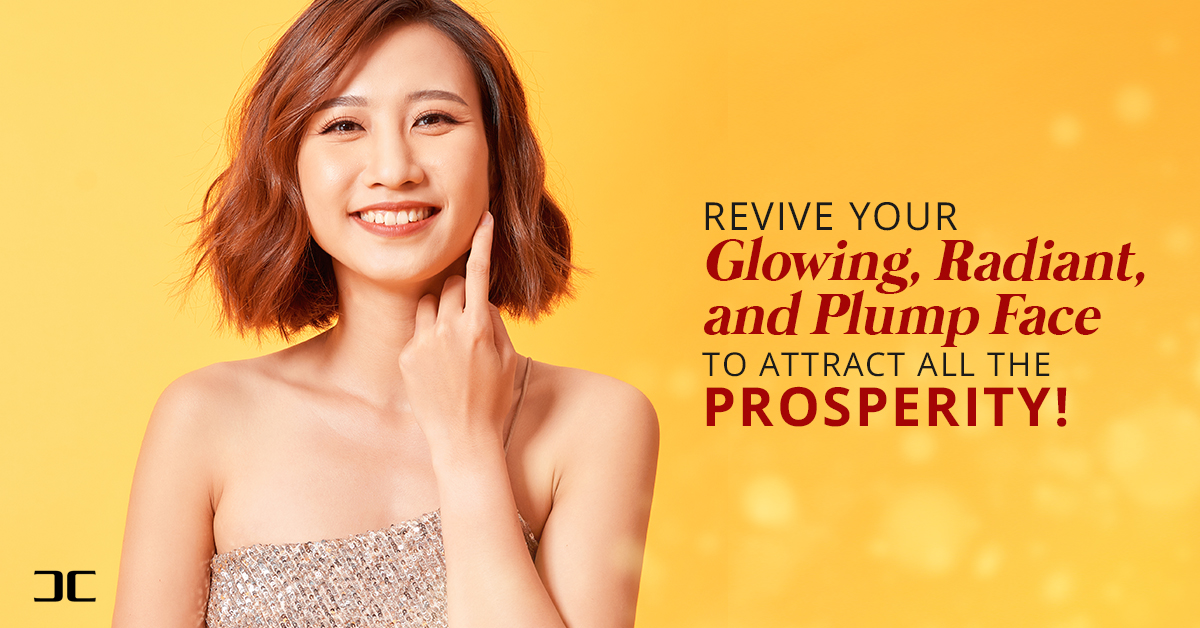 4. Glowing, Radiant, and Fuller Cheeks
Healthy rosy flushed cheeks make for an easy-breezy-dreamy look especially during celebrations as they are the heart of the bone structure of the face and help elevate the midface and brighten up the complexion. Fuller cheeks are also considered highly lucky and are telltale signs of positive energy and greater success. Here at DermClear, Dr Chin helps you gain rosy, plump, and radiant cheeks that match your festive upbeat CNY mood & bright outfits with non-invasive treatments.
a) Ultherapy/HIFU
"For firmer, tighter, glowing, and radiant cheeks"
The FDA approved revolutionary non-surgical skin lifting and skin tightening treatment, Ultherapy/HIFU counteracts the effects of time and gravity on your cheeks that make them appear wrinkly, saggy, and lax. When performed masterfully, the procedure goes deeper to stimulate the production of the body's own collagen and elastin for natural-looking results using high intensity focused ultrasound energy (HIFU) to encourage new collagen synthesis. Free of downtime and surgery, the treatment jump-starts tired skin and helps best maintain, achieve, and restore that fresh, untouched plump, rosy cheeky appearance.
b) Fillers
"To lift, and add volume to the cheeks"
Fuller cheeks project a pleasing, soft youthfulness, but alas, aging robs your cheeks of youthful support tissues under the skin, causing you to have hollow and sunken cheeks. Dr Chin makes use of fillers by placing them at strategic points to help rejuvenate your cheeks by lifting them and filling in areas of volume loss. The procedure helps revive a natural apple cheek look and provides glowing, plump, youth-defining cheeks.
5. Brighter, Blemish-Free, Clean, and Clear Skin
A lustrous CNY glow not only provides radiant and youthful skin, but a smooth and clear complexion also signifies a hassle-free future with fewer hindrances. A skin that is cleared of blemishes, scars, and spots also inadvertently removes potential obstacles that may be in your way. Hence for a renewed confidence to face the year ahead, consider safe and non-invasive aesthetic treatments offered at DermClear such as:
a) Hydro Glow Facial
"For skin renewal, and improving skin complexion"
Hydro Glow Facial is an evolution of facial treatments incorporating gentle exfoliation followed immediately by infusion of nutrients to the skin. The multi-problem targeting pioneering facial helps lessen common and troublesome skin problems such as blackheads, whiteheads, age spots, acne, sun damage, uneven skin tone, enlarged pores, and fine skin-aging lines. A renewal skin therapy treatment, the deep cleansing and hydrating facial gives you instant glowy, poreless, clear, and plumped youthful skin. Once you experience the benefits of Hydro Glow Facials, you'll never look at facials the same way again.
b) Profhilo
"Regain supple, younger skin, and restore the skin glow"
One of the most popular and requested treatments administered by Dr Chin, Profhilo also called the "time reverser" is an "injectable moisturiser" that not only hydrates your skin and targets sagging skin but also stimulates collagen, elastin and adds volume to even out fine lines and wrinkles. It also has one of the highest concentrations of Hyaluronic Acid (HA) and uses not 1 but 2 types of HA that help kickstart the stimulation of 4 different types of collagen and elastin. With zero downtime, its incredible effects last for about a year.
6. Rosy, Plump, and Hydrated Lips
Fuller, soft, luscious, and plump lips not only help you get your perfect smile, and showcase your favourite lipstick during CNY, but they also represent abundance and prosperity. Hence dehydrated lips are indicative of drying up of luck whereas the loss of volume makes the entire face look sad and depressed. While lip gloss may indeed help you cover up chapped, cracked and dried lips and some artful makeup may help alter their appearance, safe and non-invasive aesthetic treatments can actually help erase these flaws altogether, giving you more rosy, plump, perpetually moisturised lips, and help you save all the time you set aside for doing multiple makeup procedures.
a) Lip Fillers
"To reinvigorate lip volume, regain rosier and moisturised lips"
In the accomplished hands of highly trained certified medical professionals such as Dr Chin, lip fillers help you achieve full, hydrated, and rosier lips with natural definition and symmetry. The safe, reliable, non-invasive and minimally painful procedure offers long-lasting results that are evident immediately. Dr Chin uses various brands of fillers to optimise that natural look for you. Requiring a mere 20-30 minutes to perform, this lunch-time procedure is hassle-free and can be performed during your break time easily.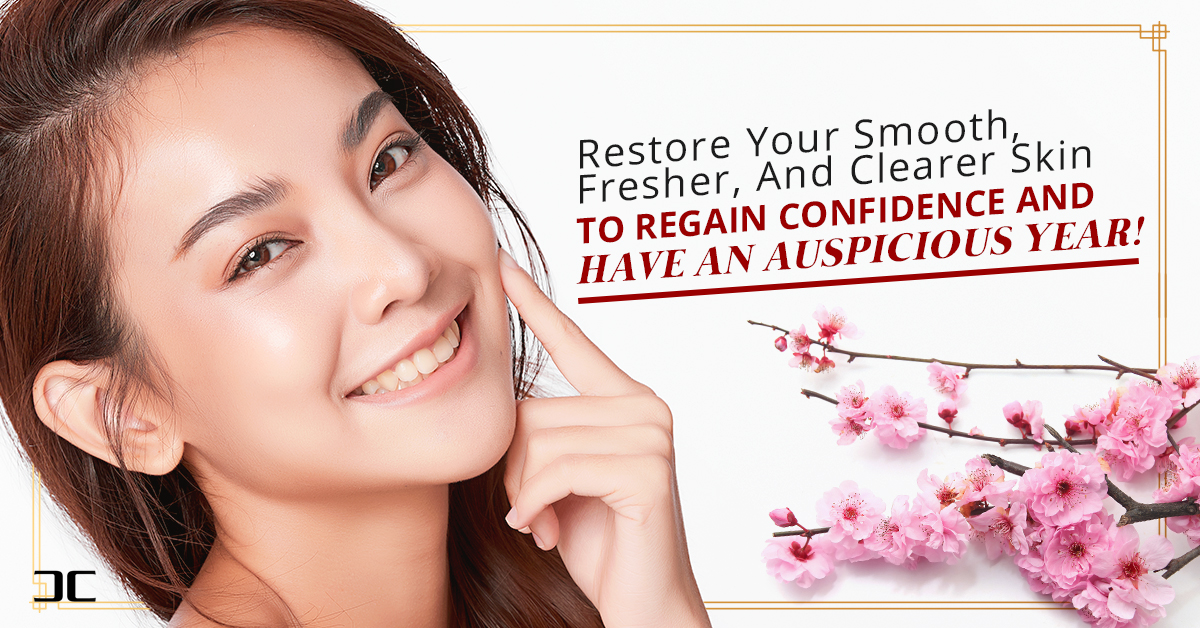 So this Chinese New Year, revive your glowing, radiant, and plump face to attract all the prosperity, and luck, and restore your smooth, fresher, and clearer skin to regain confidence and have an auspicious year ahead. As a well-established pioneer in the Aesthetic field with 30 years of experience, our Medical Director, Dr Chin has an unblemished record of providing honest, safe, and reliable aesthetic treatments with high patient satisfaction index. Assisted by a proficient team of highly-trained staff, Dr Chin will assess your needs thoroughly and professionally. We invite you to call us at 6356 5005 or WhatsApp call/message us at 9366 8855 to set up your completely non-obligatory personalised consultation today.