Regain Pigmentation-Free Clear Skin – Be Spotless Again!
March 29, 2021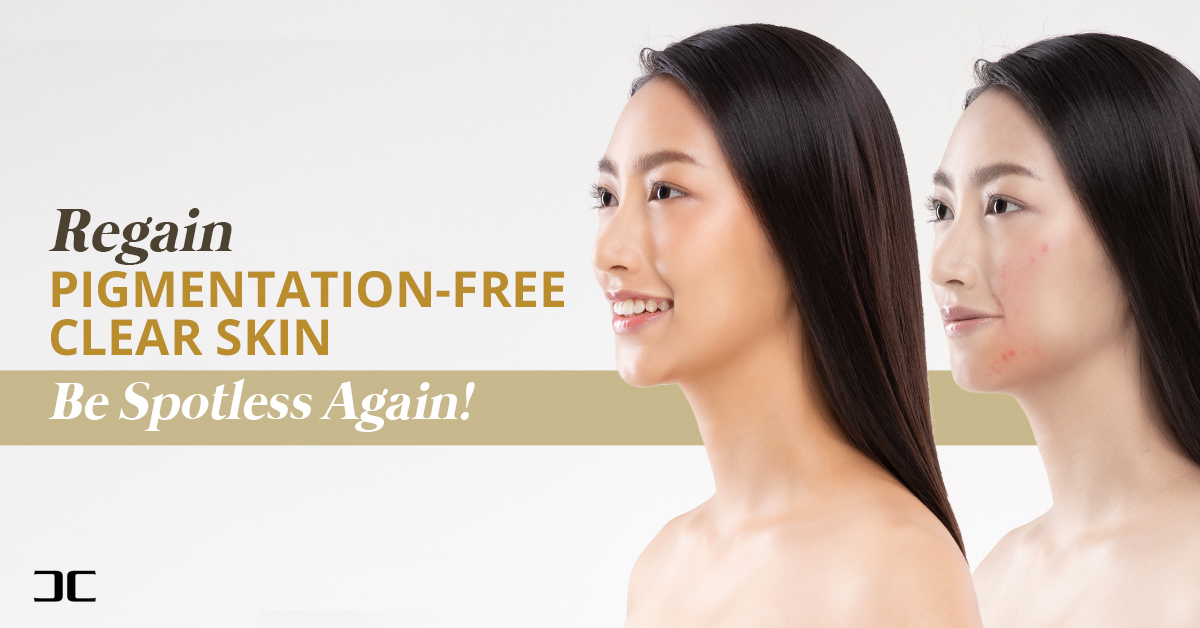 Ageing gives desirable wisdom but undesirable spots and ​blemishes that mar your once clear ​and spotless skin. Common pigmentation that bothers include freckles, sun-spots, melasma, deeper pigmentation, and birthmarks as illustrated below.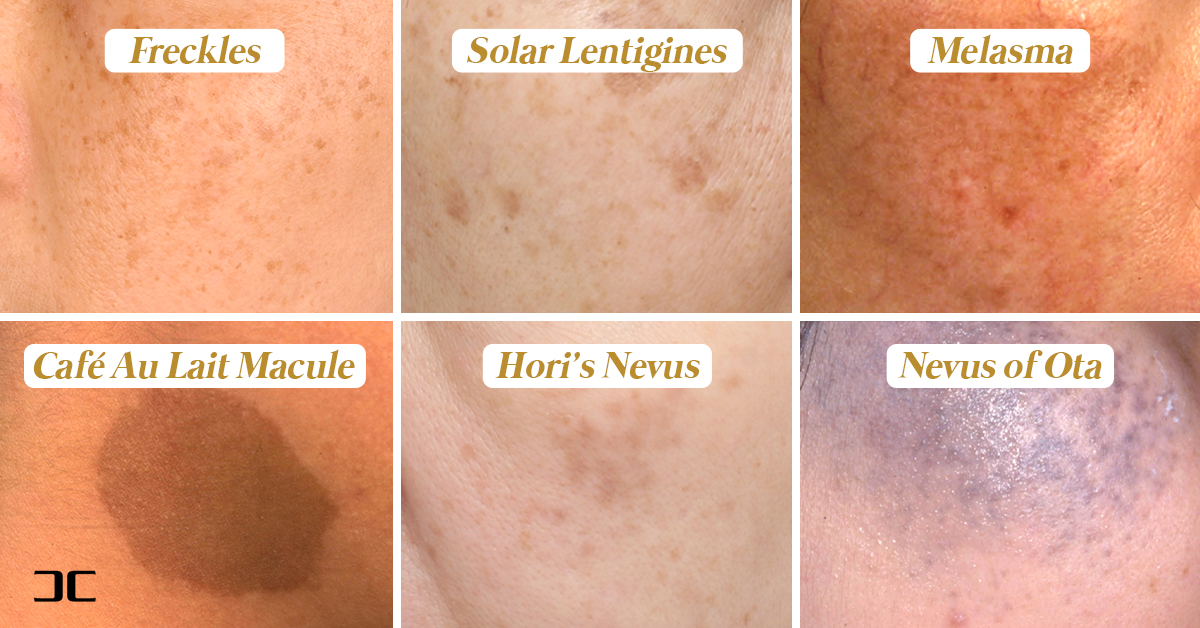 Regular sun-protection and lightening creams do help lighten mild superficial pigmentation and skillful make-up help mask light pigmentation in the early stages. But alas, despite best efforts, it is common for pigmentation to progress with time. When pigmentation ​starts to show despite artful make-up or if pigmentation is deeper and resistant, perhaps consider more effective Aesthetic Procedures when lotions and potions have failed.
Here at DermClear, our Medical Director, Dr Chin Yee Choong, is experienced in clearing common facial pigmentation effectively with the use of targeted Aesthetic Procedures. The results far exceed what lotions and potions can achieve. Using safe protocols devised from years of experience and upskilling, Dr Chin is able to remove more serious pigmentation during the initial active treatment phase followed by maintenance therapy if so desired to ensure the age-defying clear skin stays! It takes the combination of skills/experience and the appropriate procedure to ensure optimal results free of unintended side-effects. Read on to understand how the following Aesthetic Procedures can help erase spots and blemishes and return to you a youthful spotless skin.
1. Light-based Energy Devices
"light the way to blemish-free youthful skin"
Light-based Energy Devices employ powerful light energy to target melanin that causes pigmentation and other skin blemishes by blasting them to oblivion. With his vast experience in treating pigmentation, Dr Chin is able to select the most appropriate device, wavelength, and energy setting to clear both superficial and deeper pigmentation effectively, safely, and with minimal downtime. The specialised light-based energy devices that Dr Chin uses in his clinic to help clear pigmentation are:
a) Intense Pulsed Light (IPL)
Sun might be essential to sustain life, but it is also the main culprit of taking life away from your skin and making it look dull, discoloured, and rough. IPL treatments, also popularly called Photorejuvenation and Photofacial use high intensity filtered light to target multiple blemishes of the skin at the same time. IPL targets superficial pigmentation such as freckles and mild sun-spots to give clear glowing skin, removes fine blood vessels to give even revived skin, and stimulates collagen to give firmer skin and fewer wrinkles. What's even more amazing is that each treatment session can be done in under just 30 minutes and visible results may be obvious just 1 week after the first treatment.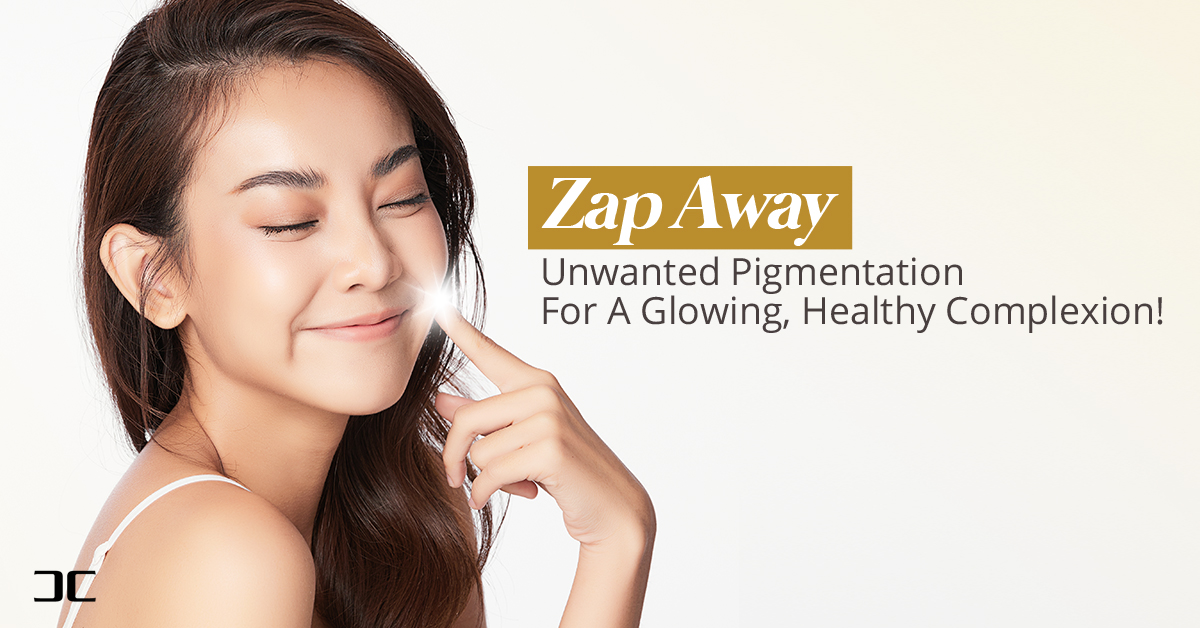 b) Fractional CO2 Laser
Acne breakouts are already miserable but scars and pigmentation left behind are even more depressing as they linger on for months and may even be permanent. But the time of suffering behind closed doors and avoiding social contact is over as Fractional CO2 Laser offers remarkably safe and effective treatment for getting rid of them as well as wrinkles, open pores, and uneven skin texture. Considered the "gold-standard" of skin resurfacing procedures, Fractional CO2 Laser causes microscopic controlled 'wounds' within the targeted areas beneath the skin. This in turn triggers the body's own natural production of new collagen and skin cells. With a resurfaced new skin, step out from the shadow of your acne scars and pigmented spots and shine bright with smoother, supple, and refreshed skin.
c) Pigment Laser
Age and chronic sun-exposure results in higher concentrations of unwanted melanin that can clump together to form spots such as freckles, age spots, and melasma. Other factors may cause clumping of melanin deep in the skin such as Nevus of Ota and Hori's Nevus which are resistant to lightening creams. The Pigment Laser, which targets specifically melanin in a super effective manner, is used and administered expertly by Dr Chin to maximise benefits while reducing side effects. By targeting superficial and deeper pigmentation including pigmented birthmarks, this pigment-busting procedure takes a mere 30 minutes to perform. So skip lunch, lose some calories and lose your pigmentation at the same time … are you hungry for a pigmentation-free complexion?
2. DC Reneu Peel
"peels away surface dullness to reveal clear glowing supple skin"
What if there was a way you could just peel back the top-most layer of your sun-damaged, pigmented skin to reveal a clearer, blemish-less, brighter complexion? With DC Reneu Peel there is – it helps peel away superficial dark spots, even out skin tone, lighten superficial pigmentation, and gives a renewed look to your skin simply 1 week later. With careful selections of different chemical concoctions according to skin problems, DC Reneu Peel creates a safe amount of exfoliation that removes the top layer of skin and allows new cells to regenerate more easily. The vitamins and active ingredients in peels work to improve hyperpigmentation and acne and also shrink pores, reduce fine lines and wrinkles, stimulate collagen and elastin growth. The effects of an expertly performed DC Reneu Peel will leave you thrilled and emotionally uplifted.
3. Skin Renewal Therapy
"brightens skin complexion for a radiant, refreshed look"
Ever wish you could give your skin a do-over or swap it out for a refreshed one? Skin Renewal Therapy helps you do just that – loved and trusted through the years, it may be a mouthful to pronounce but this gentle skin resurfacing procedure helps tackle dullness, hyperpigmentation, and uneven skin tone in virtually next to no time at all. When performed by adept hands, Skin Renewal Therapy uses fine diamond crystal tips to safely and superficially remove the dead skin cells away to make way for a new, smoother layer to occur. By removing the top layer, the body quickly replaces the lost cells with healthy ones and also stimulates blood flow, improves cell production, and reveals a clearer, brighter complexion. The benefits of Skin Renewal Therapy will bring a smile on your face when you look in the mirror and a greater smile when you hear compliments and praises from friends and strangers alike.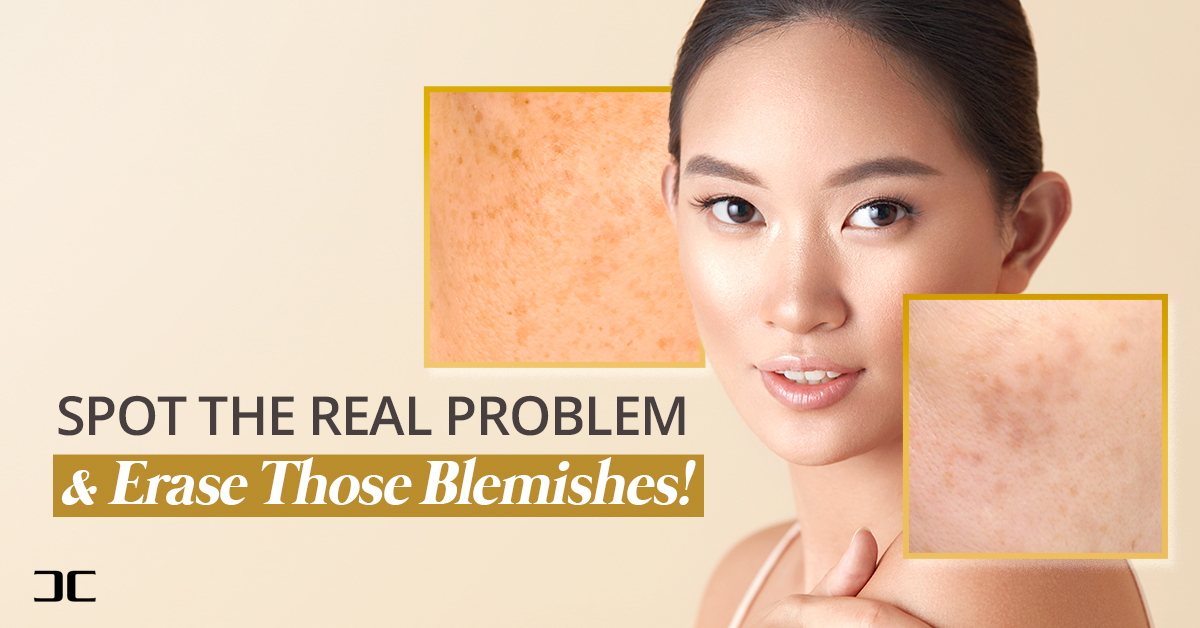 With an unblemished record of achieving impeccable treatment outcomes that have benefited patients under his care over the years, DermClear's Medical Director Dr Chin Yee Choong brings to you his extensive knowledge of how the various facial pigmentations can be accurately identified and effectively treated. Supported by his dedicated team of highly-trained staff, Dr Chin will provide you with a thorough consultation to map out your concerns and suggest bespoke treatment options to address them. The time to regain pigmentation-free clear skin and be spotless again has come. We invite you to call us at 6356 5005 or WhatsApp call/message us at 9366 8855 to set up your completely non-obligatory personalised consultation today.