Warm-Up To The Latest Body Contouring Revolution!
May 11, 2021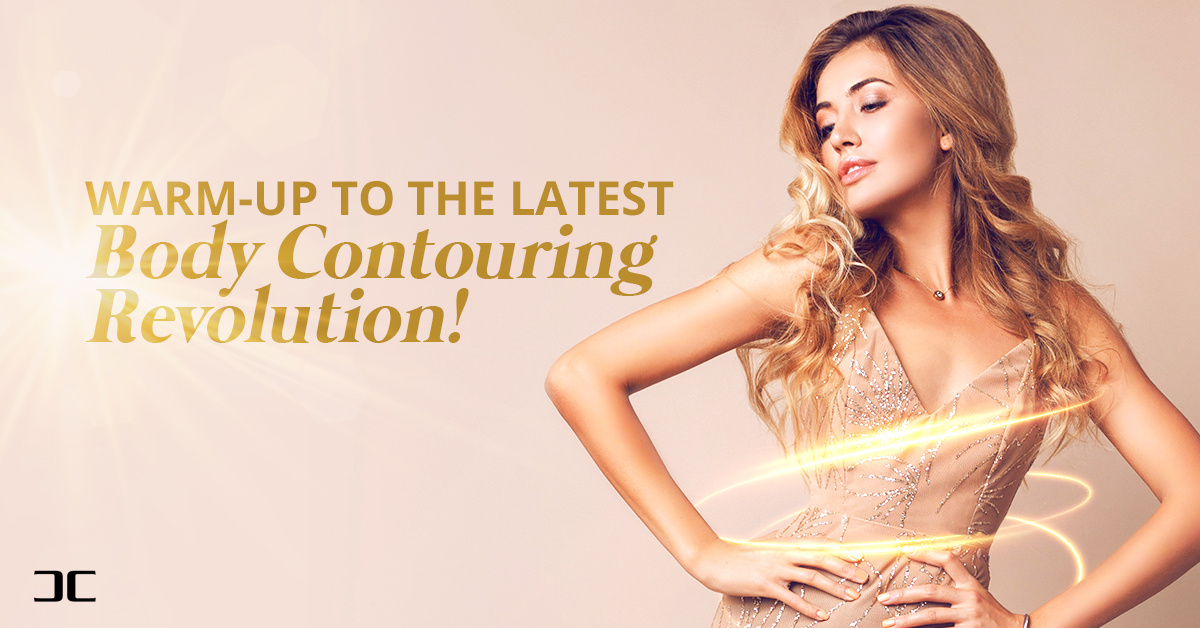 With competing priorities in life, it can be tough to hit all your fitness goals. Even the most determined and nutritionally conscious may have resistant fat bulges that remain despite diet and exercise. Such common areas include lower tummy folds, side tummy bulges or love handles, and thigh cellulite. Traditionally, such unsightly fat pockets are dealt with via liposuction and surgical removal. But reports of unwanted severe side effects have made such procedures rather risky and unpopular in one's quest for a trim physique. The good news is that in recent years, advances in Medical Aesthetics have made safe non-surgical body sculpting a reality and a viable alternative to traditional surgical methods. The previous rage over Coolsculpting has chilled significantly due to its limited areas of treatment, painful pinching applicator, and extended treatment times. Dethroning it is WarmSculpting with SculpSure, the best non-surgical permanent fat reduction treatment currently available.
DermClear is one of the first few clinics in Singapore to offer this breakthrough fat-reducing face and body contouring treatment. Its key advantages over previous non-surgical fat reduction treatments are that it offers permanent fat cell removal, is painless, and takes a mere 25mins to complete. Administered skilfully by our Medical Director Dr. Chin Yee Choong, SculpSure helps remove your resistant fat bulges safely and successfully. Read on to find out more and also to discover DermClear's complimentary skin lifting and tightening procedures. Let your journey to a more contoured and taut physique begin.
SculpSure Body Contouring Treatment
"non-surgical fat removal that's light years ahead of the competition"
This new addition to the body contouring family was FDA-approved in 2017 and developed by Cynosure, Inc., an established medical aesthetic company that has introduced numerous aesthetic laser and treatment innovations over the years. SculpSure uses precision laser technology to gently heat up fat cells causing them to shrink and dissolve so they can be expelled through the body's lymphatic system as waste. In the weeks after your treatment, you'll see a significant reduction in those persistent, unwanted pockets of body fat.
Clinically proven to be safe and reduce up to 25% of fat cells in the treated area in numerous scientific studies, SculpSure avoids the potential side effects of unnecessary trauma and perforations associated with surgical liposuction and surgical tummy tuck. These are the reasons why people are now cool towards surgical fat removal techniques and have warmed up to the incredible success of the SculpSure fat-melting revolution.
For optimal results, Dr. Chin selects the most appropriate wavelength and a variety of applicators to treat different areas and a range of body shapes and sizes. SculpSure can be applied to the submental area (the area underneath the chin), abdomen, flanks, back, inner and outer thighs. The best results can be seen when you receive between two to three sessions in the same area. Improvement can be noticed as early as six weeks after treatment and maximum results within 12 weeks.
The video below demonstrates what you can expect during your SculpSure treatment.
Sometimes no amount of diet and exercise can rid you of bothersome pockets of fat. SculpSure could very well be the little extra "heat" you need to finally bid a warm goodbye to those stubborn areas. So, skip lunch, save on the calories, have SculpSure treatment, and contour your shape for regained body confidence in no time.
Skin Lifting & Tightening Treatments
1. Ultherapy/HIFU
"an ultrasound proposition to lift and tighten sagging skin"
The only FDA-approved procedure for non-surgical skin lifting and tightening, Ultherapy uses high-intensity focused ultrasound (HIFU) to effectively target loose and saggy skin to achieve a tighter and firmer body. When performed expertly by Dr. Chin, the treatment stimulates new growth of collagen in the deeper layers of the skin and tightens the skin's foundation without causing any damage to the outer layer. Ultrasound has been used safely throughout the medical field for more than 50 years, and Ultherapy has been established as safe and effective in numerous clinical studies and in over a million treatments worldwide. Requiring only 30 minutes, its impressive effects can last up to 12 to 18 months helping you to stay lifted in appearance and spirits for an extended period. This sound proposition to maintain a youthful appearance is simply too sweet to refuse.
2. Radiofrequency (RF)
"a classic lifting technique that remains relevant"
Lack of collagen and skin elasticity causes the skin to sag and contributes to cellulite formation in the buttocks and thighs. The resultant appearance when one is wearing shorts is far from flattering. Increasing your body's natural collagen is the answer to combat the formation of cellulite and Radiofrequency (RF) helps do just that. A classic technique that has stood the test of time, RF generates stimulating waves of heat deep within the skin to stimulate the production of new collagen and elastin.
While initial collagen contraction from the RF heat gives an immediate lifting effect that is nothing short of dramatic, the treated skin continues to produce new collagen up to 90 days after treatment. This translates to progressive skin lifting that lasts up to 12 months. Repeated regularly, RF helps create firm, toned, and lifted skin that looks years younger than one's chronological age. Classics never fade into obscurity, which is so true of Radiofrequency lifting and tightening.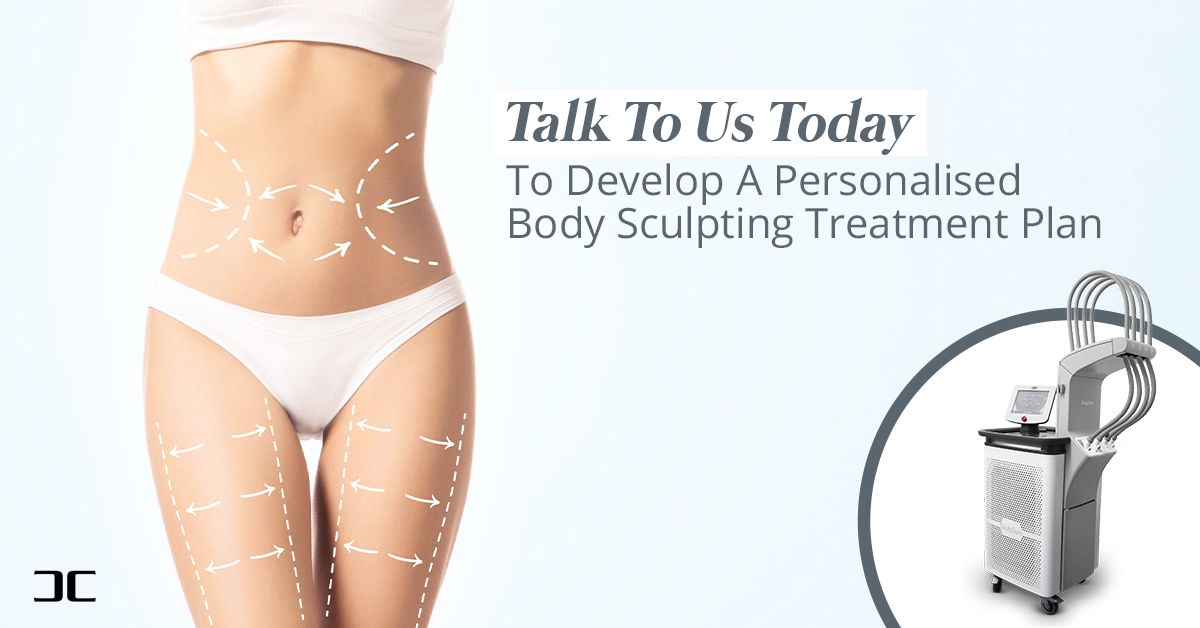 As a well-established pioneer and a key opinion leader in the Aesthetic field with 30 years of experience, our Medical Director, Dr. Chin Yee Choong has an unblemished record of providing honest, safe, and reliable body contouring treatments with high patient satisfaction index. Assisted by a professional team of highly skilled staff, he can help you develop a treatment plan depending on your body shape and your desired outcome that makes you feel confident in your own skin. We invite you to call us at 6356 5005 or WhatsApp call/message us at 9366 8855 to set up your completely non-obligatory personalised consultation today.