Are Laser Treatments Worth The Hype?
October 1, 2021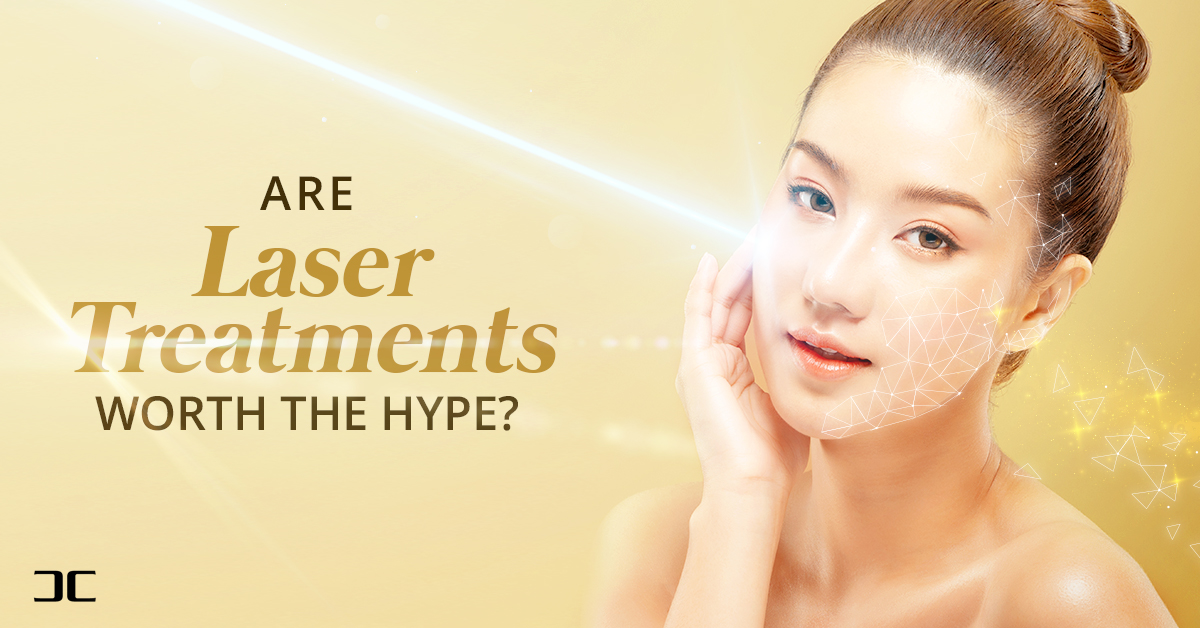 In recent years, there have been a few aesthetic treatment trends that have taken the world by storm, be it Fillers, Skin Boosters, Chemical Peels, or the ever-popular Botox. Yet, Laser treatments are one such procedure that has stood out among them and has been lauded and made much of for its highly effective results and versatile application. After all, what's not to like about a treatment that treats multiple skin concerns including but not limited to dark spots, wrinkles, pigmentation, and scarring, without the inconvenience, side effects, and downtime of surgery.
Today we'll be shedding some light on the different types of lasers, what they do, who they are for, and if they are worth the hype? So, read on to know more.
1. Fractional CO2 Laser
Ever wished you could take your skin concerns — acne and keloid scars, fine wrinkles, open pores — and just zap them away to reveal a new glowy, healthy skin? Well, the minimally invasive Fractional CO2 Laser, considered the "gold standard" for skin resurfacing procedures helps you achieve just that.
The expert application of the laser drills into just a fraction of the skin, creating microscopic 'wounds' within the targeted areas underneath the skin's outermost layer leaving the untreated skin to help in subsequent healing and triggering its natural production of collagen and cells which in turn provides you with fresher, clearer, and brighter skin. With short-duration downtime, the clinical benefits of this laser are superior to other non-ablative lasers and energy-based devices. So step into the clinic and step out from the dullness cast by your scars and walk away with even, blemish-free skin.
2. Intense Pulsed Light (IPL)
Living in one of the sunniest places on the planet might leave you with some of the souvenirs to show for it, like sunspots, freckles, and blotches that don't take long to appear on your face. But, with just a few zaps, IPL also known as Photorejuvenation and Photofacial helps clear superficial pigmentation and improve skin tone. Although, strictly speaking, IPL is not a laser but a powerful broadband light that remains the all-time favourite multi-modal facial rejuvenation treatment. Be it its multiple skin problem targeting ability for treating fine lines, brown spots, rough skin, and skin discoloration or almost zero downtime and a mere 30 minutes treatment time, IPL is in a league of its own. And when performed by an experienced practitioner, shows visible results in just 1 week after the first session.
3. Q-Switched 532 nm Pigment Laser
The only thing more troubling and frustrating than pigmentation is stubborn pigmentation such as age spots and sunspots that just don't seem to go away on their own and sometimes are even resistant to lightening creams, and can't even be covered by a concealer or artful makeup.
This is where the Q-Switched 532 nm Pigment Laser reigns supreme. With a wavelength of 532 nm, the laser is best-suited in specifically targeting them in an extremely effective manner. Requiring just 30 minutes, when administered expertly by Dr. Chin the benefits are maximised and noticeable within a few days after the first session. So come on through and leave with pigmentation-free fairer and brighter skin.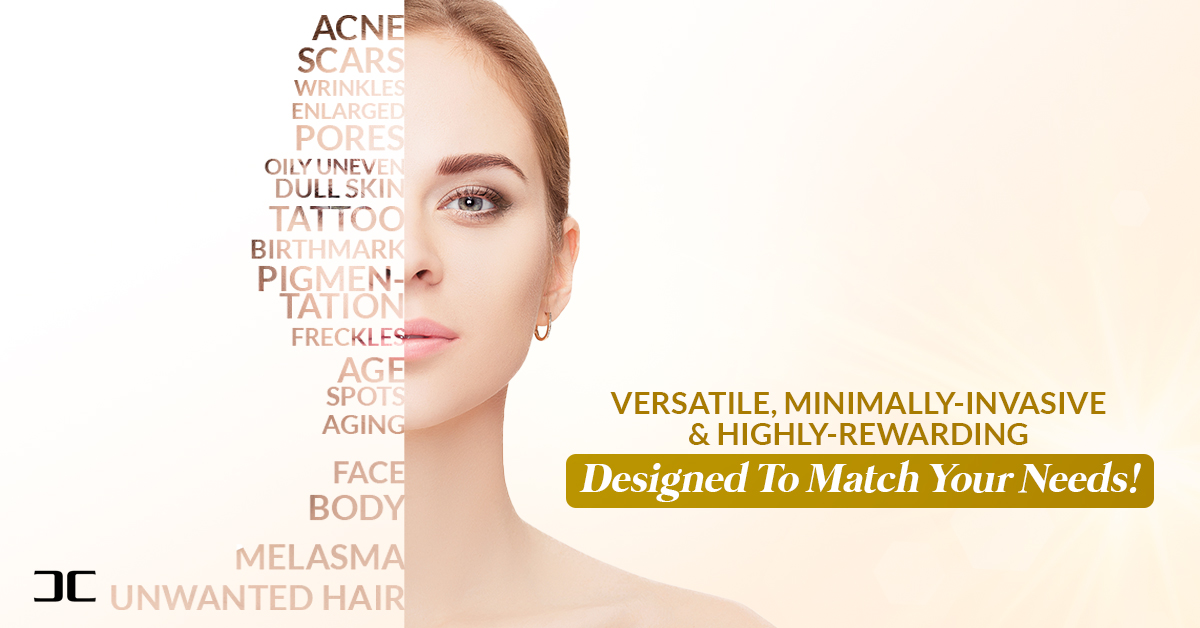 4. Q-Switched 1064 nm Laser
Sometimes higher concentrations of unwanted melanin clump together deep in the skin due to ageing and too much sun exposure causing the appearance of pigmentation such as Hori's Nevus and Nevus of Ota. The Q-Switched 1064 nm Laser offers the most effective and corrective approach as its wavelength works perfectly to destroy the melanocytes that cause the bluish hyperpigmentation and even the blue and black tattoo inks.
Using different settings, the laser not only improves the overall skin tone and skin clarity but also successfully kills P-acne; the bacteria that causes pimples and acne while shrinking oil glands helping with oil control and regulating sebum production to control breakouts. What's more, the best part of this versatile laser is that it can be done in under 20 minutes, requires minimal downtime, and offers a highly tailored approach.
5. Pico 1064 nm Pigment Laser
The Pico 1064 nm Pigment Laser is a non-ablative laser that works in ultrashort picosecond pulses as compared to nanosecond pulses in a Q-switched laser. This enables them to provide more energy in the same amount of time, thus making them an improved and powerful version. More amazingly, the pico laser breaks down pigmentation into much smaller fragments helping faster and easier cleaning while reducing the number of sessions required. Even tattoo inks and stubborn pigmentation that fail to respond adequately to the traditional pigment lasers stand no chance when exposed to the pico laser.
6. IPL Super Hair Removal (SHR)
Gone are the days of laborious hair removal techniques, the revolutionary IPL Super Hair Removal offers faster, safer, and pleasant results. Unlike traditional lasers that use a single intense pulse of energy targeted at the melanin, SHR uses multiple serial pulsing with half of its energy targeting the melanin while the other on the cells responsible for hair growth which helps remove both coarse and fine hairs for longer-lasting results. And that's not all, since SHR targets specific wavelengths, it's also effective on medium-dark skin tones, unlike other lasers. And due to the different heating and cooling capacities of skin and hair, this advanced technology greatly reduces pain and the risk of skin burns. Hair removal never felt so easy!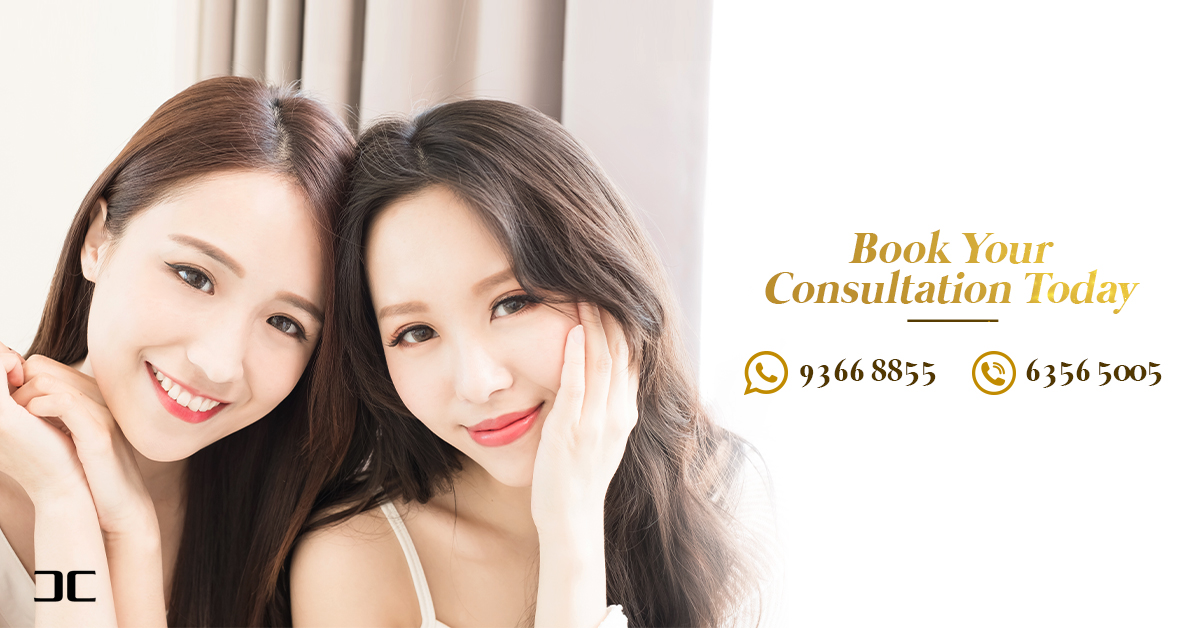 Laser treatments have made achieving beauty and confidence-boosting results eminently possible but, there is no such thing as one-laser-fits-all, hence choosing the right practitioner is critical.
Here at DermClear, our Medical Director Dr. Chin Yee Choong brings his 30 years of impeccable experience in expertly selecting the most appropriate device, wavelength, and energy setting to treat various skin conditions. Assisted by a highly-trained staff, Dr. Chin provides a thorough consultation to outline all your concerns and suggests a detailed treatment plan with the best-suited laser treatment. We invite you to call us at 6356 5005 or WhatsApp call/message us at 9366 8855 to set up your completely non-obligatory personalised consultation today.