5 Most Buzzworthy Aesthetic Treatments That Are All The Rage!
September 15, 2022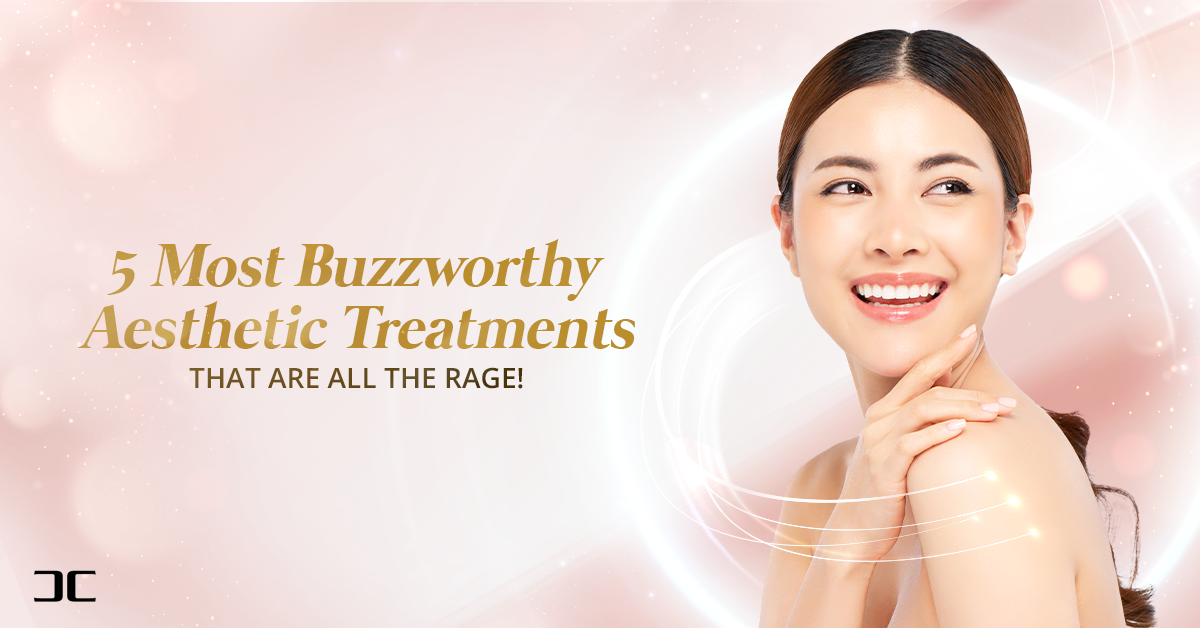 Glowing skin, toned body, or blemish-free appearance — no matter which area you would like to improve to look and feel your best, there is probably an effective aesthetic treatment out there that can help you do just that. Navigating through the myriad of treatments available and unravelling the truth behind the claims can be daunting. But fret not, for we are here to help by highlighting the 5 most buzzworthy aesthetic treatments that currently are all the rage — ranging from Profhilo Body, Microbotox, and more.
Our Medical Director Dr Chin Yee Choong will help share a quick rundown of what these treatments do, what kind of results you can expect, and more. As one of the pioneers in the aesthetic field in Singapore and with an extensive experience of over 30 years, he has skillfully performed these procedures countless times and has delivered positive results that have left his patients highly satisfied.
1. Profhilo Body
Profhilo has already become a go-to aesthetic treatment targeting sagging, crepey skin on the face, neck and upper chest. Profhilo has now evolved to address other areas of concern.
With the introduction of Profhilo Body, the brand has produced an injectable treatment designed to restore the youthfulness of the body. Leveraging on a safe and effective naturally occurring skin-building compound, Profhilo Body provides deep-down, long-lasting hydration to remodel sagging skin tissues and improve skin laxity by stimulating the production of natural collagen and elastin. Customised injection techniques allow Profhilo Body to be administered effectively to produce satisfying results on the abdomen, arms, and knees. Clinical studies have shown rapid improvement in skin hydration after just 1 month from the first treatment. As natural collagen and elastin are stimulated, an improvement in skin laxity of 23% becomes evident after 4 months from the first treatment. Requiring only 30 minutes to perform with minimal downtime and minimal side effects, Profhilo Body has created the buzz of being the "perfect lunchtime treatment" whose effects can last for up to 12 months.
2. RF Microneedling
RF Microneedling has become one of the more popular and effective procedures for treating scars and wrinkles by combining two proven methods of Microneedling and Radiofrequency (RF) in a single treatment. This powerful combination enables it to address multiple signs of skin texture damage in a precise way without causing any damage to the top layers of the skin. RF Microneedling uses a cluster of thin fine needles to painlessly penetrate the top layer of the skin to deliver high-intensity radio frequency restorative energy into the targeted skin tissue beneath. Once the high-intensity energy penetrates the skin, it helps stimulate collagen and elastin production to form new, healthy supporting tissue. A series of treatments are able to visibly improve the appearance of troubling acne scars, even out rough skin texture, reduce prominent pore size and enhance skin radiance and firmness. One great advantage of RF Microneedling is that it is associated with the lowest risk of post-inflammatory pigmentation compared to other fractional energy-based devices such as fractional CO2 laser. This advantage allows safe use in all skin tones including patients with the darkest skin tones. One treatment session only takes between 20-30 minutes and its effects last for up to 12 months.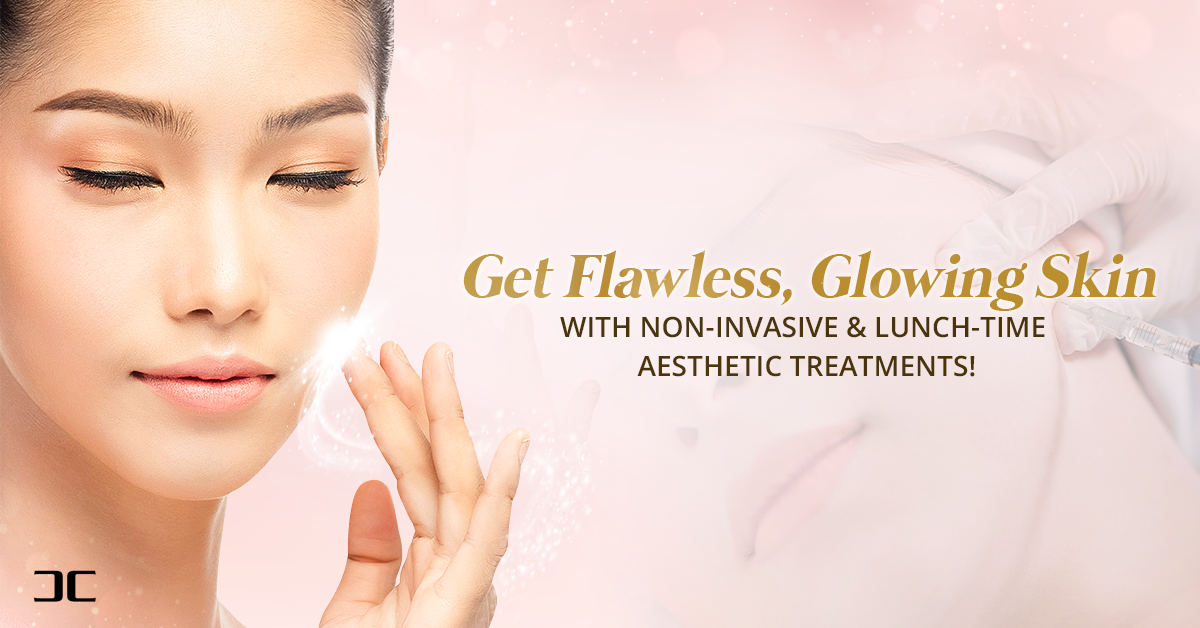 3. Pico Laser Toning
Pico Laser Toning improves skin discolouration, reduces pore size, reduces the appearance of acne scars, improves skin texture, rejuvenates skin and provides immediate glow to dull-looking skin. It employs Pico technology which is regarded as one of the key breakthroughs in aesthetic laser treatments in the past decade. In a pico-nutshell, this technology generates ultra-short pulses of laser light, in the region of trillionths of a second, to deliver tightly-focused laser energy into the upper layers of the skin. Such intense yet safe energy pulses break up unwanted pigmentation and have powerful biostimulatory effects. Pico Laser Toning has become such a rage as it is able to globally rejuvenate the Asian skin more effectively and in fewer sessions, with more precision and with higher safety margins compared to the older generation nanosecond lasers. Each session can be done within 30 minutes and the effects are generally long-lasting.
4. Microbotox
Microbotox has seen an uptake in popularity in recent times due to its ability to shrink pore size and reduce oil secretion. While conventional Botox targets deeper facial muscles and changes facial expressions, Microbotox targets sweat glands, oil glands, and superficial muscles that are responsible for opening the pores. The benefits of Microbotox entail the use of more dilute concentrations of Botox and injecting it in more minute amounts just under the skin rather than deep. After Microbotox injections, patients report visible improvement in fine lines and wrinkles, less greasy skin and a more refined skin texture. Microbotox does not alter your ability to smile and other facial expressions and can be used to treat all adults, regardless of age. Taking merely 30 minutes to perform, Microbotox's beneficial effects last for up to 3 months and has minimal downtime.
5. HIFU Body Contouring
High Intensity Focused Ultrasound (HIFU) Body Contouring uses non-invasive ultrasound-based energy to get rid of stubborn fat cells in specific target areas like the abdomen, buttocks, arms, love handles, and/or thighs. Using ultrasonic energy waves that can penetrate deep into the fat tissue while avoiding damaging the overlying skin, HIFU permanently eliminates unwanted fat cells. Unlike conventional surgical treatments like Liposuction which have significant surgical risks such as scarring, infection and unwanted damage to deep vital tissues, HIFU Body Contouring treatment is quick, nearly painless, and has minimal downtime. By adjusting the frequency of the ultrasound, HIFU is also able to visibly tighten, rejuvenate and lift sagging skin. While ultrasound cannot be heard by the human ear, the buzz created by HIFU Body Contouring is thunderous and demands full attention. HIFU Body Contouring can be performed within 30 minutes and its effects can last for up to 6 to 12 months.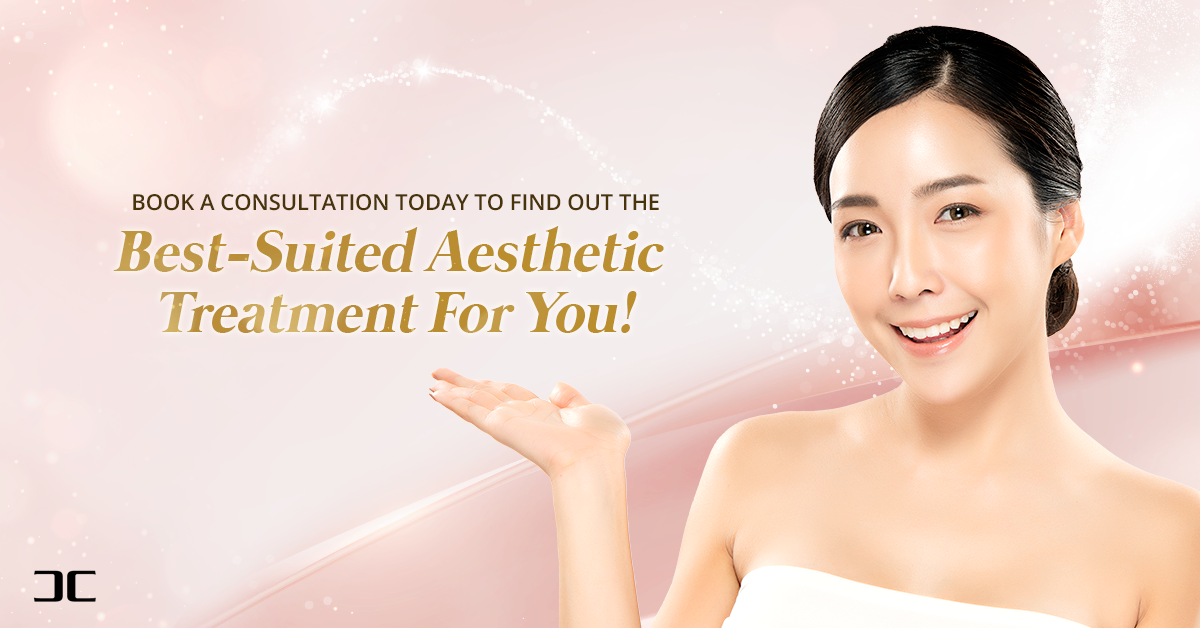 Dr Chin is well-versed in the benefits, science, techniques, and nuances associated with each of these trending treatments. Through in-depth personalised consultation, he thoroughly understands your needs, alleviates your concerns and suggests the best-suited treatment that'll give you the results you want to achieve. Call us today at 6356 5005 or WhatsApp us at 9366 8855 to book a non-obligatory personalised consultation.